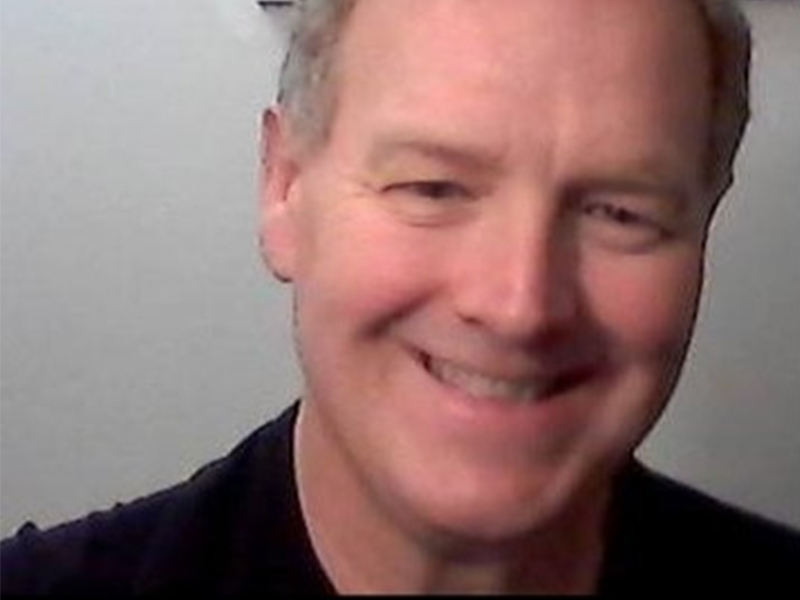 Chris Keach is the longest-tenured WVBF on-air personality, having joined the station in 2011. Before working at WVBF Chris worked at radio stations in Vermont, New Hampshire, and Massachusetts as an announcer, production director, program director, and station manager. He has been on the radio for 40 years, beginning as an undergraduate at Saint Michael's College in Vermont where he got a BA in Communications. Chris has been a Taunton resident since 2009. He grew up in the shadow of Mount Washington and graduated from Profile High School in Bethlehem New Hampshire. Chris is the WVBF program director, and hosts "Morning Wake Up News" airing from 7:00 AM to 9:00 AM. It has become the go-to spot for Taunton news, community announcements, weather, and sports. This fast-paced morning show also covers legal and health topics, sports updates from USA Radio Network, a daily check on consumer affairs, little known facts, celebrity birthdays and more.
Jim Dupont, the host of Hometown Talk, is a talk show veteran, having hosted Right Thoughts on WSAR in 2018. Jim is a graduate of Bridgewater-Raynham Regional High School and Bridgewater State University. He has varied work experience, which has given him a unique view of the inner workings of our government. He hosts a frank discussion of the issues currently facing Tauntonians today.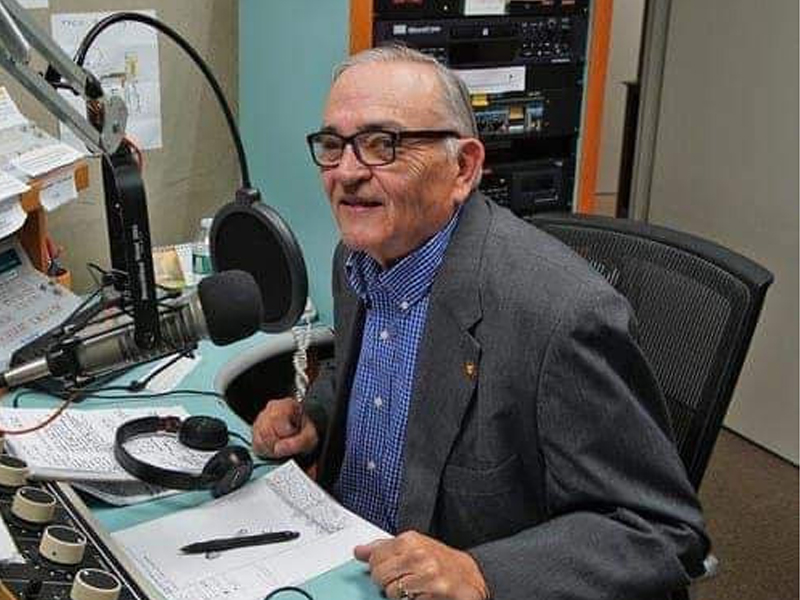 For over 35 years Tony Lopes has been a talk show host in the Greater Taunton area. HIs shows "Hometown Talk" and now "Coffee with Tony" have been featured on WPEP, WRLM, and WVBF.
Tony is a lifelong Taunton resident and has been married to his wife for more than 50 years. Together they have 2 beautiful children, Chris and Alyssa. He is active in the community as a member of the Prince Henry Society, along with Taunton Western Little League and the Taunton Area Babe Ruth Baseball Leagues.
A Bachelor's and Master's graduate from Bridgewater State College, he has written 2 books: Collections of a High School History Teacher in 1984; and 35 Years of Talk Radio in Taunton and Middleboro, released in September of 2020.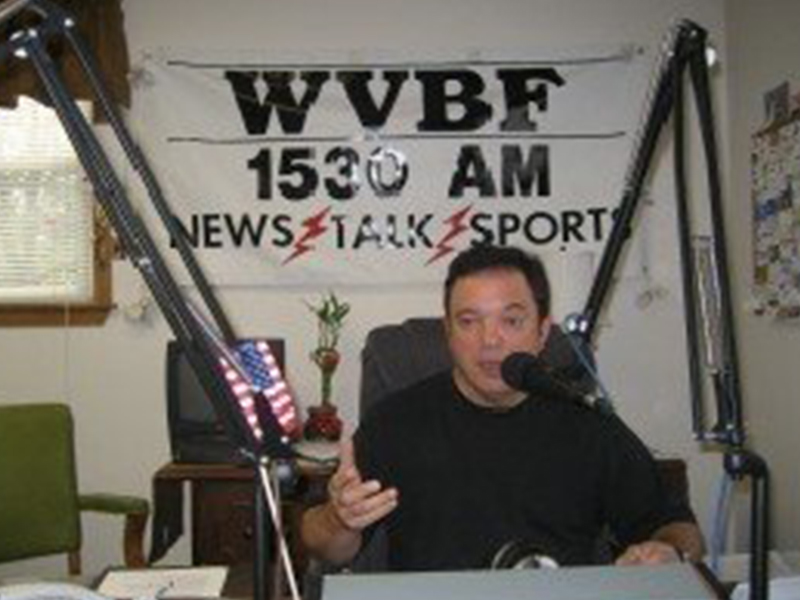 Paul Lazarovich is the host of the area's longest-running, popular cable television show "Cranberry County," which has recently begun broadcasting on WVBF at 10:00 AM Saturday mornings. Paul is a graduate of Suffolk University and has also studied at Emerson College and Lasell College. He graduated from Cathedral High School. He describes his show as a: "a slice of life of the people, places, and activities that make the Cranberry Country area a special place to call home."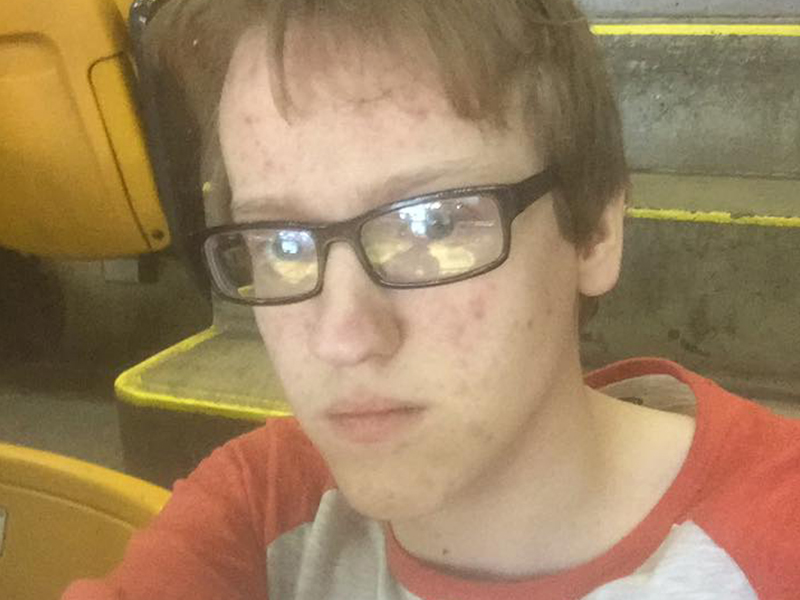 Joey Driscoll is a recent graduate of Middleboro High School and is studying communications at Massasoit Community College. Joey hosts the "Middleboro in Review" program Sunday mornings at 7:00 AM. His program concentrates on all things Middleboro, including news, sports, community events, and other items of interest. Joey has been with WVBF since 2017 and has worked for the past five years at Middleboro Community Access TV.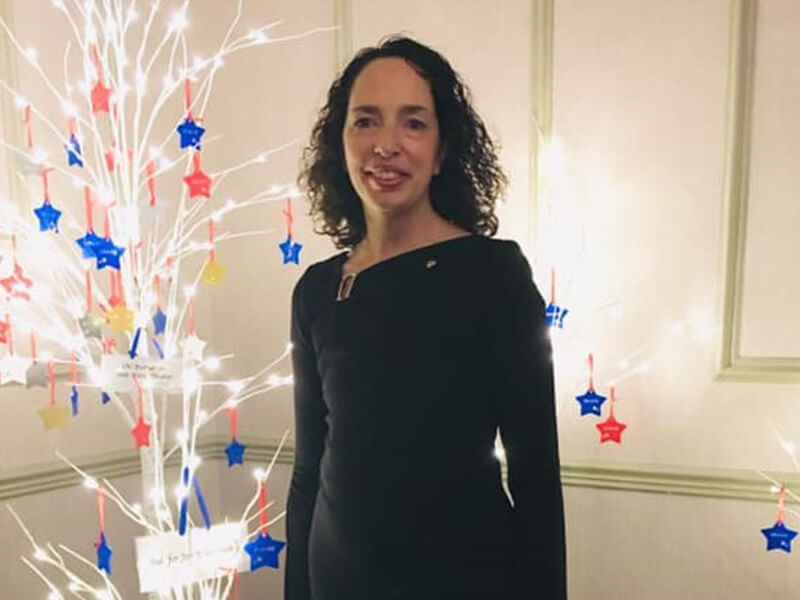 Micaila Britto is a veteran of the marine corps and is currently the Director of Veteran's Services for the town of Raynham. She brings this expertise to the "Ask a Veteran Agent" program. Micaila is a dedicated public servant who has voluntarily served as part of the Taunton Mayor's Worthy Cause committee. An avid photographer, she turned her hobby into a business and currently operates Micaila's Creations Photography.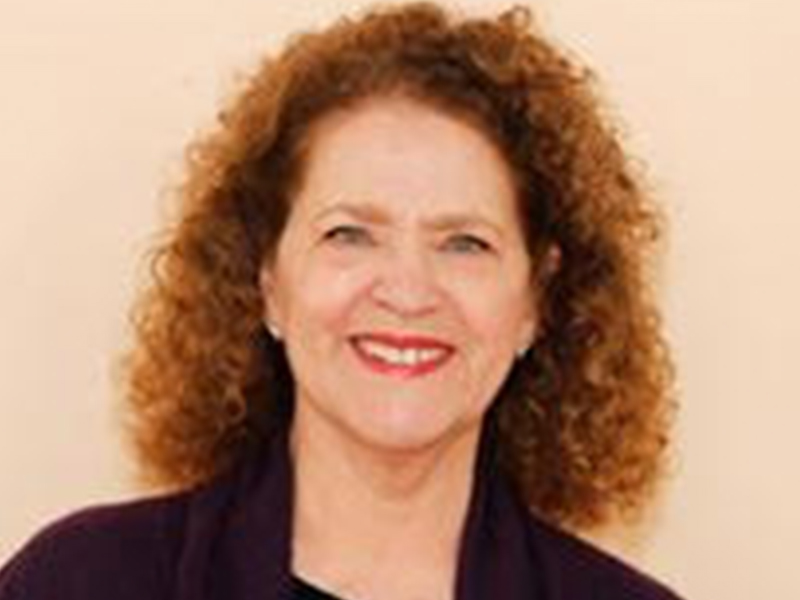 Carol Doherty has hosted Silver City Meetinghouse along with Barry Sanders since February 2008. She is a current member of the Taunton School Committee and is running for the 3rd Bristol House of Representatives seat serving parts of Taunton and Easton. She has a bachelor of arts in business administration from Boston University, a master of education, elementary guidance and counseling from Bridgewater State College, and a certificate in "Negotiations Skills: Strategies for Increased Effectiveness." from Harvard University. She is a member of the Taunton Lodge of Elks and Kiwanis Club; Board of Directors of TRIUMPH, Inc.; Board of Directors of the Downtown Taunton Foundation; Founder/Manager of the Taunton Community Gardens. Invited to join the Board of the Greater Taunton Community Services, Inc.; Massachusetts Association of School Committees; Massachusetts Teachers Association/National Education Association.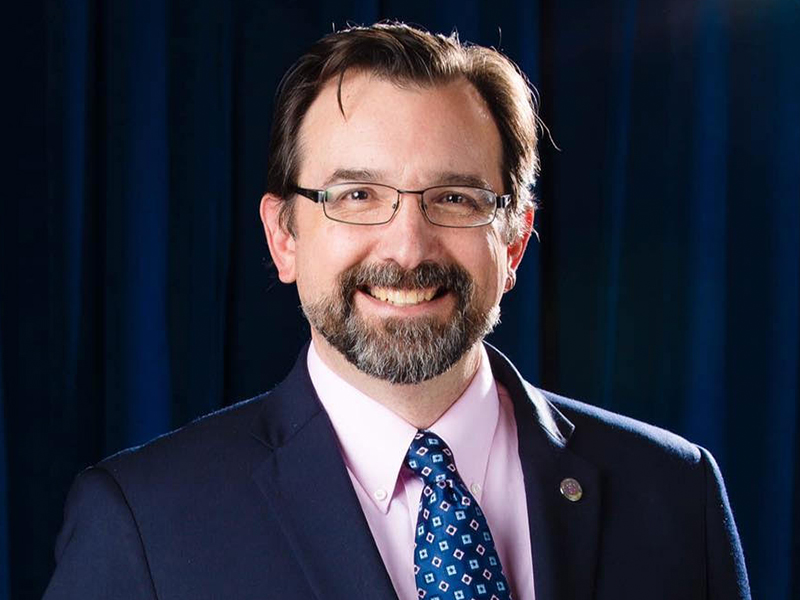 Barry Sanders has hosted the Silver City Meetinghouse, with Carol Doherty, since February 2008. A graduate of Bridgewater-Raynham High School, and a 30-year Taunton resident, Barry holds a Bachelor's Degree in Psychology from the University of Massachusetts at Amherst and a Masters of Social Work from Bridgewater State University. A current member of the Taunton City Council, Barry has been working since middle school doing everything from stocking shelves, delivering newspapers and pumping gas, to developing programs for children and teens at a local church. He is currently a Licensed Independent Clinical Social Worker and teaches a graduate class at Bridgewater State College. The Silver City Meetinghouse's tagline is: "Big issues done local. Local issues done big." Barry and Carol are committed to connecting the national and global issues of our time to the day-to-day lives of Taunton residents.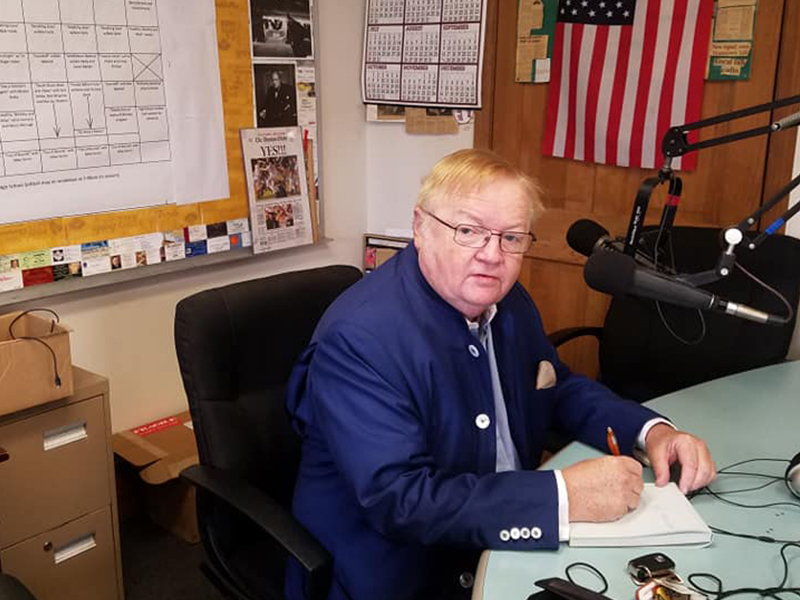 Lawrence Novack is a radio veteran having hosted shows for several years. A retired lawyer, Lawrence, brings legal expertise to the program "Politically Speaking" at 11:00 AM on Saturday. Lawrence has a bachelor of science degree from Bentley College, a Master in Public Administration degree from Ball State University, and a law degree from George Mason University. He is a dedicated public servant, serving as the chairman of Massasoit College and the Brockton School Committee. He is very active in the Republican party and has been the leader of the Brockton Republican City Committee, the Taunton Republican Committee, and had a leadership position in the state Republican Party Lawrence was born and still lives in Brockton.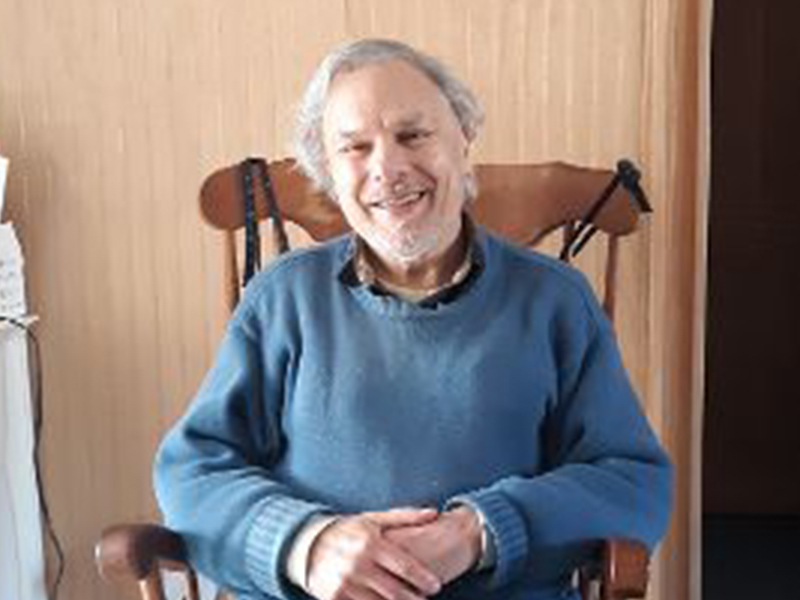 Ed Sutka worked in the Commonwealth of Massachusetts human service system for 32 years until his recent retirement from his position as a Quality Enhancement Specialist. During that time, Ed developed a series of seminars on the topic of servant leadership, which he still presents. Ed created the weekly series of Musical Odyssey radio broadcasts in 2003, and these broadcasts, which focus on the world of classical music, can be heard each Sunday morning from 11:00-noon. Ed has also authored various literary works, including poetry and social commentaries.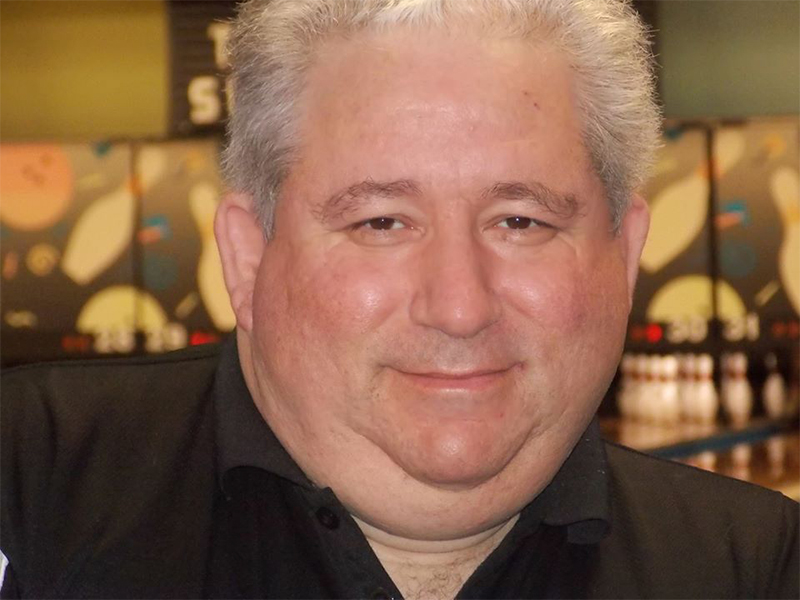 Ed Miller hosts "Stand Up Strong" with his partner Tony Branch on Sundays at 2:00. It is a fact-based, current events politically charged show that concentrates on what is happening in Brockton, Plymouth County, and the country. He graduated from Canton High School and Bridgewater State College. He has lived in Brockton since 1995. He is the former first vice-president of the Brockton Democratic City Committee and the former chair of the Plymouth County Democratic League. He has 28 years of experience in the auto retail business and is currently an aide to state senator Mike Brady.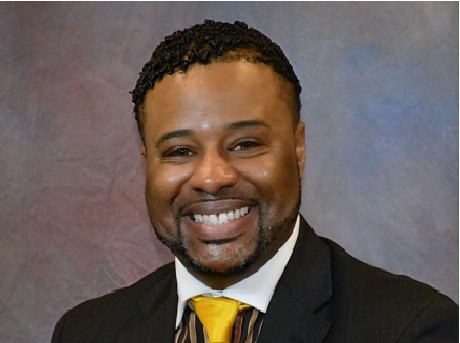 Tony is a lifelong community activist and serves as Executive Director of Haitian Community Partners Foundation, Inc., a nonprofit providing wrap-around social services and community activism across Plymouth County. Tony is presently a commissioner and chair of the Commission on Diversity for Brockton; he serves on the Cape Verdean Association of Brockton and the Massachusetts Alliance Against Predatory Lending (MAAPL) boards. He is the First Vice President of Brockton Area NAACP.
Tony is a retired pastor and Pentecostal Bishop. He serves as the National Apostolic Leader of Revival Nation Chapels of America, Inc., a church-planting and pastoral training organization.
Tony's seminary education is from Gordon-Conwell Theological Seminary. He resides in Brockton, Massachusetts